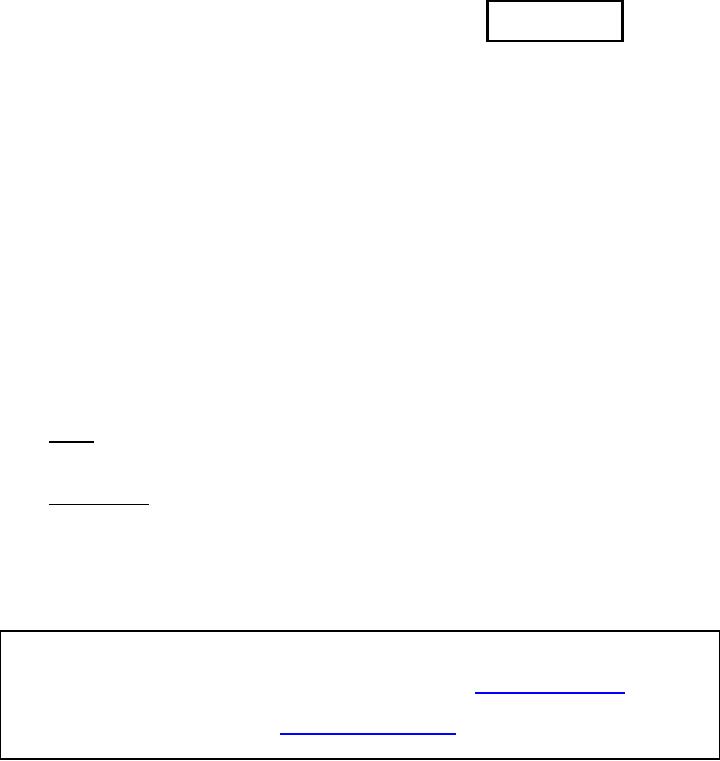 INCH-POUND
MIL-DTL-823L
13 April 2005
SUPERSEDING
MIL-C-823K
21 September 1990
DETAIL SPECIFICATION
CLOTH, SERGE, WOOL, WOOL AND NYLON, POLYESTER AND WOOL
This specification is approved for use by all Departments and Agencies of the Department of
Defense.
1. SCOPE
1.1 Scope. This document covers the requirements for wool, wool and nylon, and polyester
and wool serge cloth.
1.2 Classification. The cloth should be of the following types and classes as specified (see 6.2
and 6.5):
Comments, suggestions, or questions on this document should be addressed to: Defense Supply
Center Philadelphia, Clothing and Textiles Directorate, ATTN: DSCP-CRDD, 700 Robbins
contact information can change, you may want to verify the currency of this address information
AMSC N/A
FSC 8305
For Parts Inquires call
Parts Hangar, Inc
(727) 493-0744
© Copyright 2015 Integrated Publishing, Inc.
A Service Disabled Veteran Owned Small Business