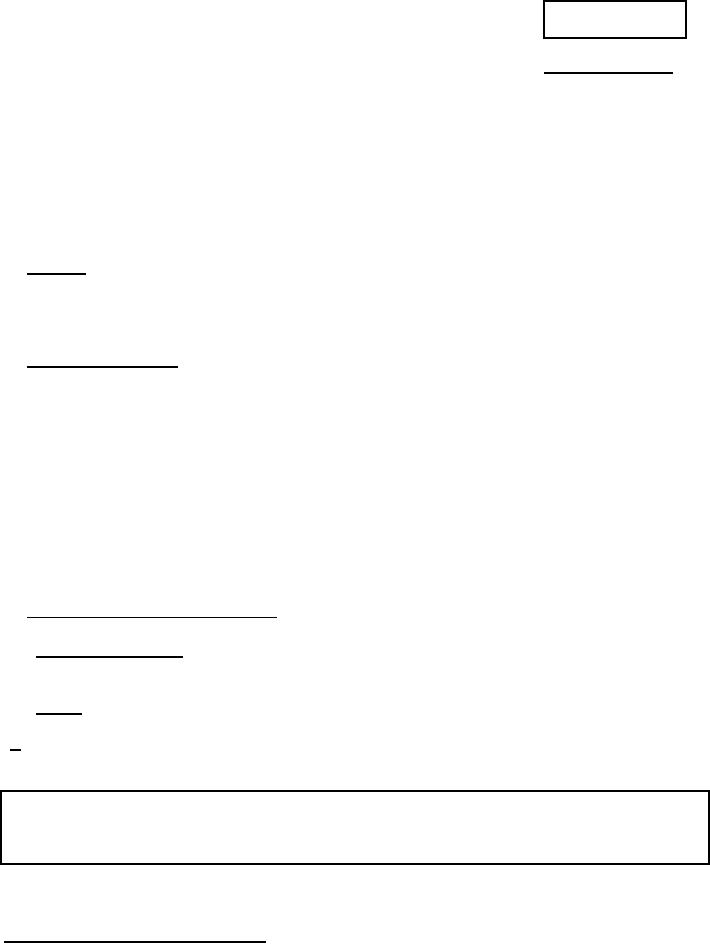 INCH-POUND
A-A-55292
February 2, 1996
COMMERCIAL ITEM DESCRIPTION
CLOTH, POPLIN, POLYESTER AND COTTON
The General Services Administration has authorized the use of this commercial item
description as a replacement for MIL-C-21881 for all Federal agencies.
1. SCOPE. This commercial item description covers the requirements for two types and two
classes of poplin, polyester and cotton cloth. Type I cloths are intended for use in shirts worn
by Naval personnel. Type II cloths are intended for use by all services in swimming and
general utility trunks for both male and female personnel.
2. CLASSIFICATION. The polyester and cotton fabrics shall be of the following types and
classes.
Type I - 4.1 to 4.6 oz.
Class 1 - Khaki 3729
Class 2 - White 3013
Type II - 4.7 to 5.3 oz. (Water Repellent Treated)
Class 1 - Khaki 3726
Class 2 - Green 3452
3. SALIENT CHARACTERISTICS.
3.1 General description. The weave for both the type I and type II cloth shall be plain. The
cloth shall conform to the requirements in Table I.
3.2 Yarns. The yarns shall be a blend of polyester and combed cotton drawn and spun into
singles yarn for both the warp and the filling. The finished cloth shall contain 65 percent
(+ 5 percent) polyester fiber and not less than 30 percent cotton based on the dry weight of
the desized specimens.
Beneficial comments, recommendations, additions, deletions, clarifications, etc. and any data
which may improve this document should be sent to: Defense Personnel Support Center,
Clothing and Textiles Directorate, Attn: DPSC-FNS, 2800 South 20th Street, Philadelphia,
PA 19145-5099.
AMSC N/A
FSC 8305
DISTRIBUTION STATEMENT A.
Approved for public release; distribution is unlimited.
For Parts Inquires call
Parts Hangar, Inc
(727) 493-0744
© Copyright 2015 Integrated Publishing, Inc.
A Service Disabled Veteran Owned Small Business